Paying for your order
Credit Accounts
For credit accounts payment is due strictly 30 days from invoice date.
Our preferred method of payment for Credit Accounts is via BACS transfer, our bank details can be found at the bottom of your invoice.
We accept all major credit/ debit cards (Maestro card are not accepted for over the phone payments)*.
Orders prepaid upfront over the phone receive a 2% discount on their entire order.
*Minimum £20 for payments made over the phone.
Website Accounts
Upfront payment only, we accept all major credit/ debit cards for payment made via our website.
How do I know my payment is secure?
Our payment gateway provider, Barclaycard, works together with Visa and MasterCard to offer you a safer shopping experience when using your credit card online. Please note if you choose not to register during the checkout process, depending on your card issuer, we may not be able to process your order. A different method of payment will be required to complete your purchase.
Online protection benefits
Shop online with added security and peace of mind.
Your personal password is linked to your card only, and not to your computer.
This security scheme will help to prevent unauthorised purchases.
How it works
When you proceed to payment you will be re-directed to the Barclaycard payment gateway, you will have the opportunity to register for either Verified by Visa or MasterCard SecureCode. Simply sign-up for the service following the online instructions that are linked directly to your card issuer, set up your new personal password once your card issuer has confirmed your identity, and continue shopping.
This is a one-off registration process, so you will be able to use the same password for all future purchases you make with participating retailers. Alternatively, you can contact your bank directly to register, or visit Verified by Visa or MasterCard SecureCode for more information.
PCI DSS Compliance
Premium Plus UK is committed to protecting consumer credit/ debit card data in compliance with the Payment Card Industry Data Security Standard (PCI DSS). Our alignment with this standard is reflected in the people, technologies and processes we employ.
We conduct regular vulnerability scans and penetration tests in accordance with the PCI DSS requirements for our business model. We attest to our PCI compliance annually.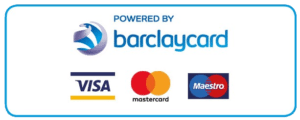 How do I know you've received my order?
We'll send you an automatic email confirmation as soon as we have received your order. Once your order is dispatched you will receive another email so you'll know when to expect it, dependent on the delivery service.
What currencies can I use?
We charge you for your order in Pounds Sterling. Only credit or debit cards registered in the UK will be accepted for payment.
Close
Why not register with us?
Create an account on our website and save time filling in your details, gain access to your purchase history and be the first one to know about our new offers!
Close
Success! Your account is set up and ready to use
Congratulations, you have just opened a new website account. You can start using it right now. Thank you for joining us!
Your form has been submitted. We are setting up a new credit account for you.
We need some time to check all of the details. You will receive a welcome email within an hour with all the info about your new credit account. In the meantime you can go back to browsing our website. Thank you!
Close
To borrow one of our loan services, please create a 30-day credit account today to gain access.
You can do this by calling our friendly accounts team on 0800 009 8822 option 2, or sending us an email.
We look forward to hearing from you!