Bur wallet

including all Verdent burs
from our range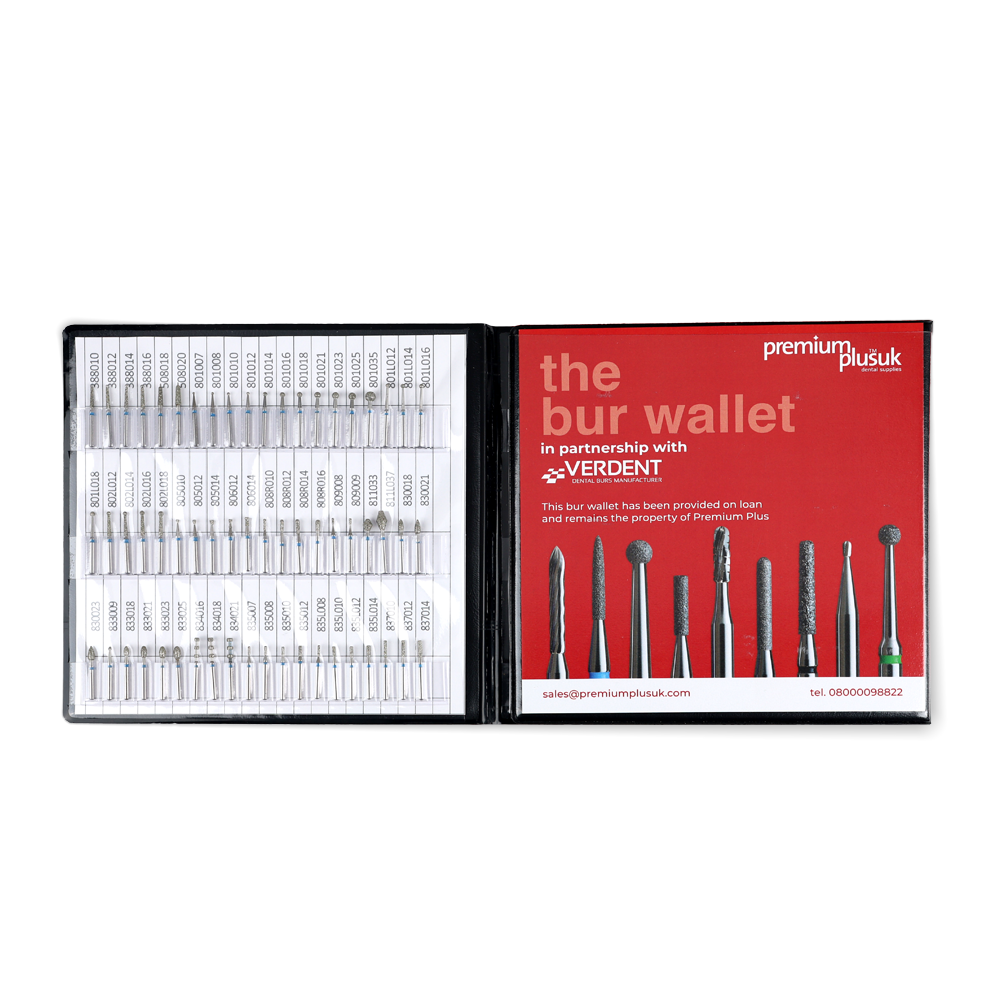 including all Verdent burs
from our range
Prophy box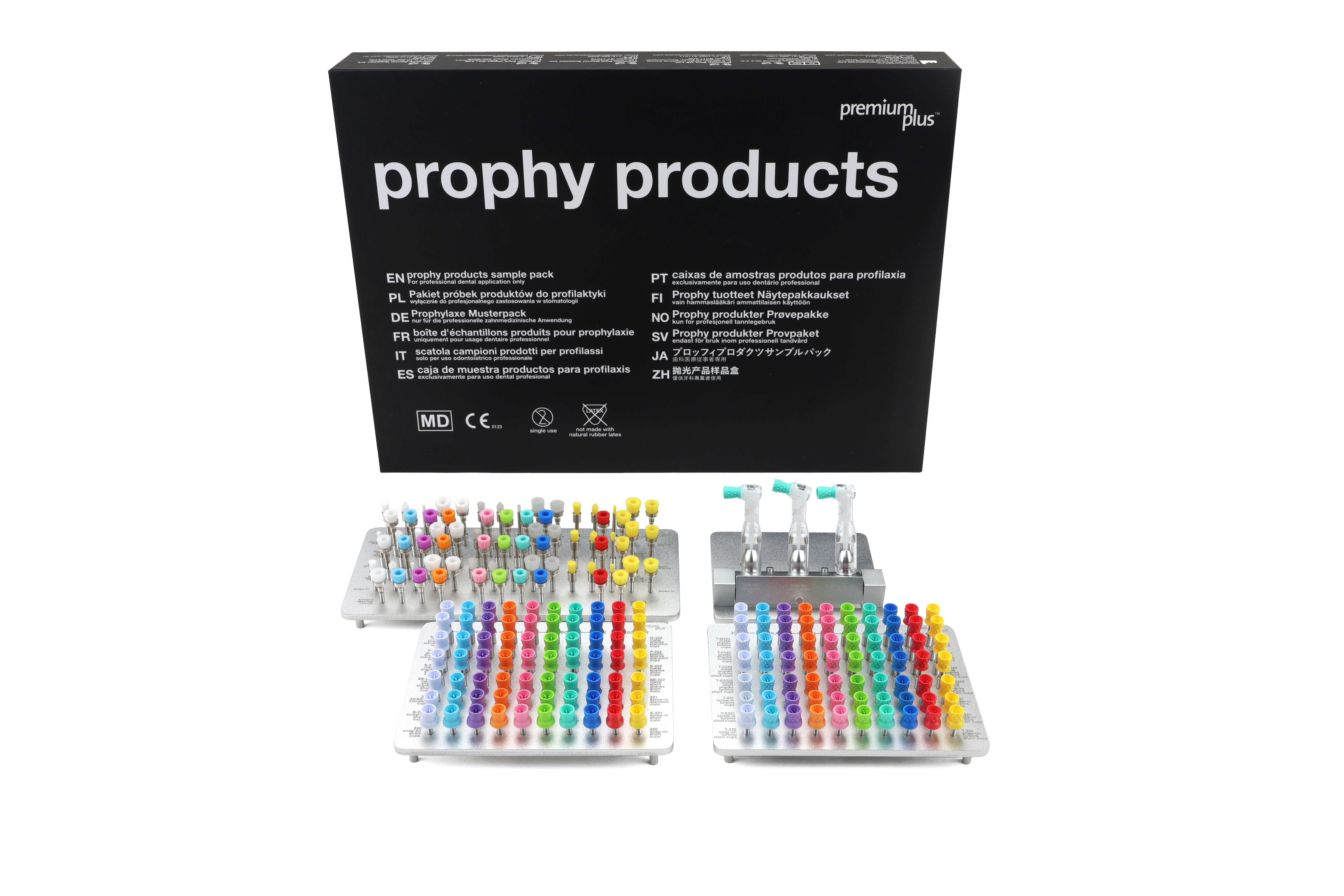 including our entire range
of cups, brushes and angles

including our entire range
of cups, brushes and angles
Loan FAQ's
Why should I borrow?
It can be difficult to see a products potential and quality through a computer screen. At Premium Plus UK, we always want to go the extra mile to offer our customers the best support. We believe that being able to physically see a product can really improve your chances of knowing what to order and understanding your needs. Borrowing one of our kits means you can view products without having to invest straight away.
What will I receive with my loan?
Click the link below to watch what you will receive when you borrow a loan product from Premium Plus UK.
Booking
Booking is simple through our website! Head to our 'Free Loan Services' category on the homepage and select either our Verdent Bur Wallet or Prophy Box. Want to take a look at both? Then this option is also available! You then have the option to borrow one of our kits for up to 14 days. Both kits will have live stock on our website, and if there are no kits available, you can contact the team to be placed on the waiting list on a first come, first serve basis.  A refundable holding deposit of £100+VAT (per item) is taken and allocated to your account – this is then removed as soon as we have received the item back, along with an email to confirm receipt of product.
How is my loan product delivered, and how do I return the item for free?
If a loan product is ordered alone, it will be shipped via free Royal Mail 48hr Tracked Service. If the loan product is ordered with other stock, it will be sent with the same courier service as the order. When you have finished with the loan, simply use the FREE return link provided in your email confirmation, to arrange a Royal Mail collection. The courier will then arrive at your doorstep, and return the item back to us.
I have some more questions?
Please feel free to give our fantastic sales team a call on 0800 009 8822 for any questions you may have or alternatively, fill in the contact page below and a member of staff will be in touch shortly. You can also find our terms and conditions for our loan services here – paragraph 4.
Close
Why not register with us?
Create an account on our website and save time filling in your details, gain access to your purchase history and be the first one to know about our new offers!
Close
Success! Your account is set up and ready to use
Congratulations, you have just opened a new website account. You can start using it right now. Thank you for joining us!
Your form has been submitted. We are setting up a new credit account for you.
We need some time to check all of the details. You will receive a welcome email within an hour with all the info about your new credit account. In the meantime you can go back to browsing our website. Thank you!
Close
To borrow one of our loan services, please create a 30-day credit account today to gain access.
You can do this by calling our friendly accounts team on 0800 009 8822 option 2, or sending us an email.
We look forward to hearing from you!